One of the lynchpins of ESSE's product development department is celebrating 40 years at the Barnoldswick-based stove and range cooker manufacturer.
From a metalwork apprenticeship straight out of school, Craig Nutter has risen through the ranks to oversee product design at the master stove maker.
Starting from the shop floor, over the past four decades, Craig served his time assembling thousands of ESSE products before moving into management positions from where he has influenced the design and performance of some of ESSE's best-selling heating and cooking products.
For the last 10 years – five spent as technical director – Craig has led new product development at ESSE, and is responsible for engineering innovations that have earned the company two UK patents: for clean-burning catalytic technology and the surround heat system.
Clean Burn burns smoke particles in a secondary combustion chamber before they enter the flue, making ESSE wood-burning stoves and range cookers some of the cleanest-burning cooking and heating appliances in the world.
Surround Heat uses a special heating element configuration to ensure ESSE's electric range cookers achieve precisely the same even heat distribution as their sold fuel cookers.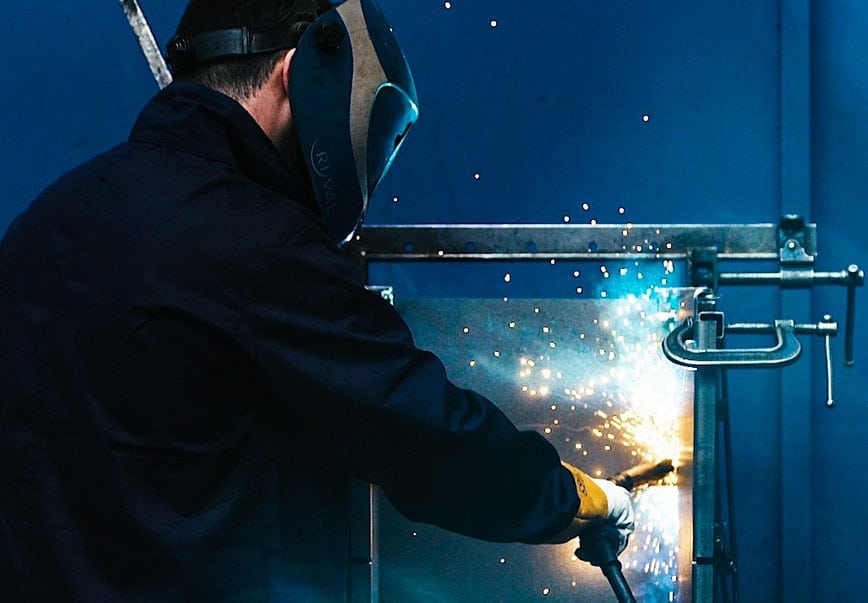 "I've always been interested in how things work and how they are put together," said Craig, who lives in Earby. "This has led to a natural progression from apprentice sheet metal worker to foreman, manager and, more recently, director.
"I love working with my hands and being closely involved with designing and then building new products, although it's quite challenging to meet the ever-changing technical and environmental regulations that we are required to work within."
Craig cites 19th Century interior design icon William Morris as one of his biggest influences, which possibly shaped his work on ESSE products in the past.
"I have always liked Victorian-style design and the Grange/Manor/Priory Victorian fireplace and the Solo I worked on were based on that style. I still have one of each of these working in my house."
Outside of work, when he's not on his allotment or spending time with his family, Craig is a committed Land Rover enthusiast.
"As a sheet metal worker, I have always loved the Land Rover, because the original design and build remained relatively unchanged for 60 years. My favourite book is Land Rover: the story of the car that conquered the world.
So what piece of career advice would Craig pass on to today's apprentices?
"Be methodical, practical and technical. When working on prototypes, change only one thing at a time – otherwise, you won't learn what change made the required difference."