ESSE… made easy
Everything you need to know about choosing and using the perfect stove for your home.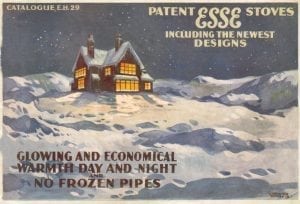 Since 1854, we've been hand-building beautiful stoves that burn cleanly and efficiently – and although the technology has come on in leaps and bounds, our philosophy and our standards of craftsmanship are exactly the same as they were when we started over 160 years ago.
Reassuringly, we're here to share the benefits of our long experience in helping you choose the right stove, and get the very best from it…
Choosing your ESSE stove
Our multifuel stoves are available in increasing heat outputs, and a choice of sizes. Choosing the correct heat output of stove for your living space is fundamental to your comfort and fuel usage. Consider whether it will be the only form of heating in your room, or a supplement to an existing heat source.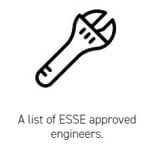 Your local ESSE specialist and engineer can help with heat to space calculations and installation requirements. For more advice, contact your local retailer using our dealer locator.
In terms of positioning your ESSE wood-burner, it can be installed in an existing fireplace, or a newly created one; it can be free-standing, or you can choose one of our inset stoves designed to be built into a wall cavity.
All our stoves are available with top or rear flue fittings and a choice of 300mm tall log store if you would like it to sit higher.
Any stove with a heat output of over 5kW is recommended to be fit with an external air kit.
All ESSE Stoves can be fitted with or without a flue liner, the decision is up to your installer. For ease of installation ESSE stoves feature a flue draft test point.
From rustically traditional to sleekly contemporary, we offer a very wide range of styles. But whichever you decide is the perfect complement for your home, we can finish your stove in a choice of four colours – Gold, Bronze, Iron Grey, as well as black.
Using your ESSE stove
All ESSE stoves are designed for burning wood or smokeless coal within smoke control areas of the UK.
We recommend that you burn dry seasoned split logs, with less than a 20% moisture content. Soft wood (pine, spruce and fir) is better for lighting than hard wood (beech, ash and oak).
An innovative and unique ESSE feature, available as an option on most models, is our new automatic electric ignition technology. No need for lighters, matches or kindling; this is the ultimate hassle-free way to enjoy the delights of a wood-burning stove.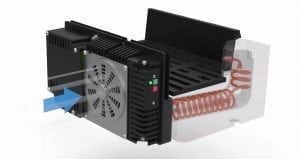 Auto ignition lighting technique: with the cut edge of one log facing the air jet (with a 2-3" gap), place two more logs leaning up against the back of the first log. Press button (1) on you mini remote twice to activate the 8 minute lighting cycle. To stop the auto ignition mid cycle press button (2) and it will turn off during ignition.
Alternatively you can use the manual control on the left of the auto ignition unit, green = on and red = off. The air flow of the unit faces towards the back of your ESSE stove, preventing any hot air form blowing out into your room.
Every ESSE stove features Afterburn™ airwash technology for exceptional burn rate control and to maintain a clear glass door when lit.
To obtain the best burn rates once your fire is established, we recommend burn logs only with the grate in a closed position, primary/bottom air control closed, leaving secondary/top air control open to obtain airwash from the top of the stove and down the front of the glass. This helps keep your fire view clear.
Smokeless coal requires airflow from underneath; to achieve maximum heat leave your riddling grate in an open position, primary air open.
All stoves have a 5"/127mm flue pipe fitting apart from the large 700 stove and our inset styles which have a 6"/152mm fitting. Attached to the stove is a flue collar, which allows a liner to connect straight to it, fitting screws into locating holes.
Living with your ESSE stove
ESSE stoves are built to last, so it's important to know about long-term care and maintenance, to keep yours operating at peak performance.
The fire box on ESSE stoves contain vermiculite firebrick insulation, which holds the heat within the firebox and protects the outer casting of your stove – optimising the energy supplied from your fuel. Over a long period, your firebricks may crack and need to be replaced, which we'll be very happy to help with.
Replacing your firebricks is simple. Just hold the baffle up with one arm, and remove either the left or right side brick first; then follow with both back bricks and remaining side brick. Repeat this process when replacing with the new bricks.
Upon build every ESSE stove is marked with a unique serial number, which makes it easy to trace your product when you need customer service or replacement parts.