ESSE Range Cookers at The Great Yorkshire Show
9th July 2019

-

11th July 2019

—— Shows & Festivals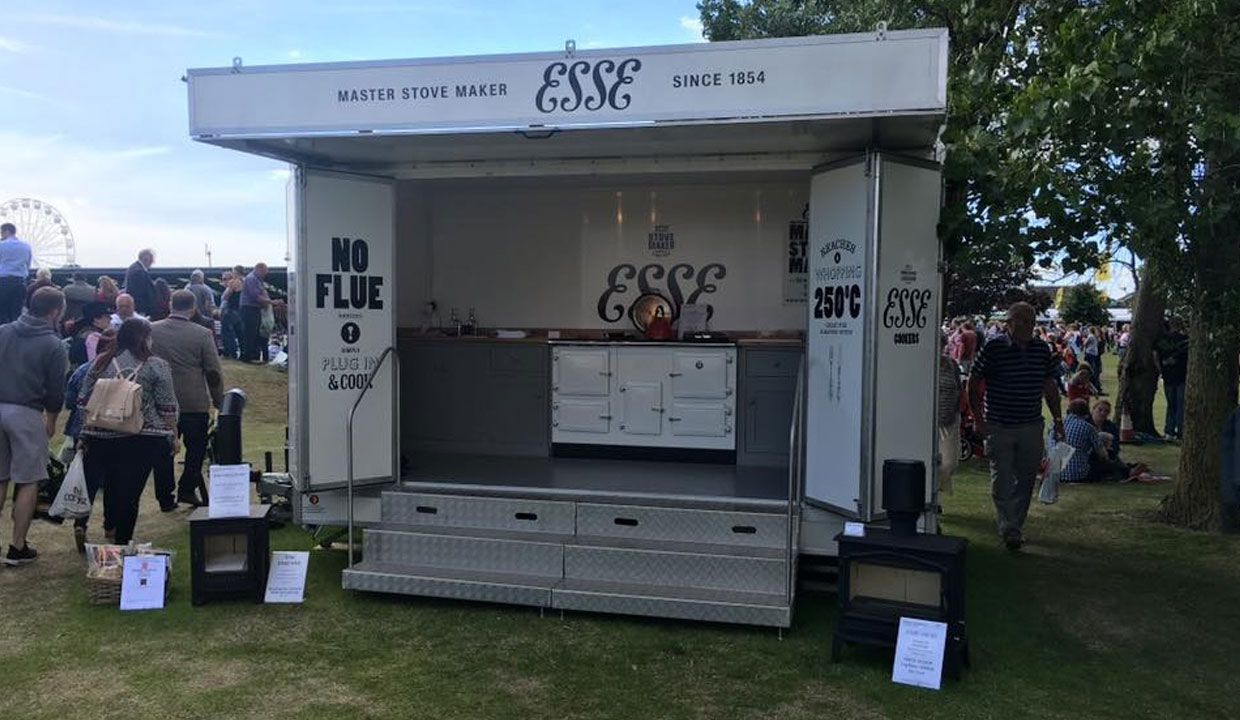 We will once again be attending the Great Yorkshire Show where the 990 EL electric range cooker will take pride of place on the ESSE cooker show trailer near the main ring.
Experts from local ESSE specialist retailer Scotts Arms Stoves will be on pitch 119 by the bandstand between the main ring and the Yorkshire Agricultural Society Members' Area on July 9th – 11th to showcase our handbuilt electric range cookers.
Centre stage will be the best-selling 990 EL electric range cooker, which combines the convenience of electricity with the versatility enjoyed by adventurous cooks.
The 990 EL includes ESSE'S patented Heat Surround baking ovens for an even rise and colouring and vented moisture control vent for perfect baking and roasting results.
Owner of Sicklinghall-based Scotts Arms Stoves Duncan Teesdale said: "The Great Yorkshire Show is an essential event as far as we are concerned – it's become an unmissable fixture on our calendar.
"We'd like to extend an open invitation to all customers – old and new – to visit the stand for a chat. Everyone is assured of a very warm welcome."
Time:
Tickets: Available here