CAT Gas Cookers only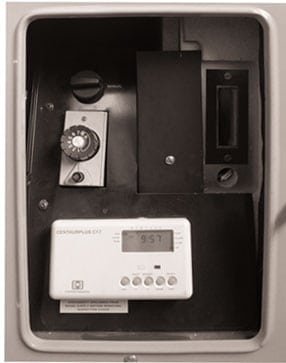 If you want to use the cooker at breakfast time, set the timer to come on an hour or so before you wish to cook. For toast and scrambled eggs set the cooker to 4. If you are going to use the ovens for sausages or bacon then setting 5 will work well. When you've finished cooking you can either press the 'advance' button on the timer to set the cooker back to tick-over mode or allow the timer to control this process.
If you prefer not to use the timer then remember to allow fifteen to twenty minutes from turning the cooker up to cooking breakfast. If you are at home at lunchtime, whether during the week or only at weekends, the cooker can again be controlled via the timer so that it is always hot when required. If you are at home unexpectedly or simply wish to do some unplanned cooking then set the control to 'manual' and turn the temperature knob to the required setting.
Don't forget to return the cooker control to 'timer' if this is how you usually run the cooker.
In the evening, use the timer to set the cooker so that it is ready for action when you get in from work. Within minutes of arriving home you can sit down to freshly baked bread and a hot meal. Alternatively the cooker can be left on all day on a low setting enabling you to enjoy a delicious tagine or casserole on your arrival home.